Licensed Professional Counselor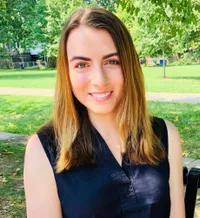 Michelle Wapnick is a Licensed Professional Counselor in the State of Virginia. She works with individuals of all developmental stages and specializes in working with adolescents and young adults. Michelle has gained clinical experience working with individuals suffering from depression, anxiety, mood disorders, and eating disorders. Michelle has experience running emotional process groups and psychoeducational groups for adolescents and young adults on topics such as: self-esteem issues, coping skills, anxiety and depressive concerns, adjustment issues, and much more. She has also facilitated social skills groups for youth with ADHD and Autism Spectrum diagnoses.
Michelle also has experience working as an Academic Coach and Learning Specialist. She has attended IEP meetings with parents as a student advocate, provided parent consults, and worked with youth to bridge learning gaps and build relationships with school personnel.
Michelle works with clients to identify areas of concern, set and achieve goals, manage symptoms, identify and build on strengths, shift problematic attitudes and views, set boundaries, become more self-actualized, and reach their highest selves. Michelle implements an integrative approach, pulling from multiple modalities of therapeutic interventions based on client needs. The foundation of her approach is based in Cognitive Behavioral Therapy and Person-Centered Therapy. Michelle believes that all clients are capable of achieving his/her/their goals, having healthy interpersonal relationships, and improving self-esteem and self-compassion.
Michelle received her Bachelor of Arts from Pennsylvania State University in Psychology and with a minor in Human Development and Family Studies. She received her Master of Arts in Clinical Mental Health Counseling from The Chicago School of Professional Psychology. In her free time, Michelle can be found walking and playing with with her rescue dog, Ernie Ray. Her favorite place to be is on the beach with a good memoir and her grandmother.